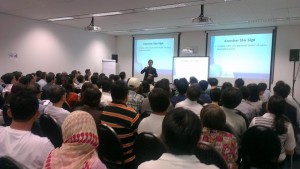 BE PREPARED OR BE SUED
How prepared are U.S. companies for a terrorist attack? Most experts would say not well enough. Now corporate managers can add a new worry: legal liability. Thanks to little-known government guidelines, if disaster strikes, companies could find themselves fending off huge liability claims even as they struggle to get operations back on track. The guidelines are hardly burdensome. Companies must anticipate problems, update response plans, and train their staffs. But many may not be doing enough. Truth is, complying with the standard is manageable. Companies need to sketch out what to do if a disaster befalls a plant or office.
For those that have done little or gotten lax about updating plans, however, watch out. The last thing a company would need after a terrorist attack would be a bunch of lawsuits and an unsympathetic judge. But because of the little-noticed section of the September 11 report, that's exactly what could happen (BusinessWeek).
A jury ruled that the Port Authority was negligent in the bombing of the World Trade Center in 1993. The six-person jury ruled that the Port Authority, the agency that owned the World Trade Center, was negligent by not properly maintaining the parking garage, where terrorists detonated more than a half-ton of explosives in a Ryder van. It said the negligence was a "substantial factor" in the allowing the bombing to occur (CNN.Com)
HOW PREPARED ARE YOU?
Did you know that every year billions of U.S. dollars are lost to foreign competitors who deliberately target economic intelligence in U.S. industries and technologies?
U.S. companies at risk…
Intellectual property vulnerable…
Proprietary technology in danger…
Foreign espionage growing…
The threat to U.S. industry is diverse and dynamic, and the security stakes for your company have never been higher:
Gain an appreciation of the scope of the foreign intelligence threat facing U.S. industry
Understand what you can do to protect your company's trade secrets and intellectual property
Hear what government agencies are doing to combat this threat
WHY TRAIN?
Break the delusion that it won't happen to you and the illusion that you are prepared
Not a matter of "IF"… but when
Make the mistakes while training rather than during the crisis
Because few have experienced bad situations and their cascading effects, few know how to act
Learn to make effective decisions during training
Gain leadership and confidence
Obtain knowledge…learn skills
You only call the police after something bad has happened…train for preventative measures
MAKES THE DIFFERENCE BETWEEN PAYING MILLIONS OR THOUSANDS OF DOLLARS TO VICTIMS OF CRIME, VIOLENCE, OR TERRORISM AT YOUR PLACE OF BUSINESS